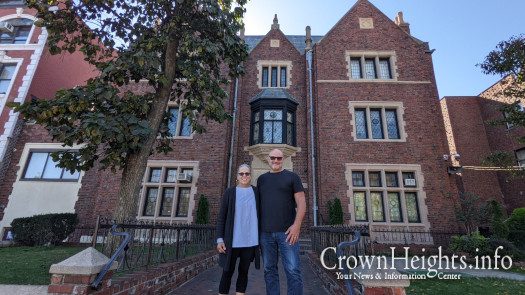 Grandchildren of 770's Original Architect Visit The Building
Following the publishing of the article in the Forward claiming 770 as the most recognizable Jewish building, the grandchildren of the architect of the original 770 building came to visit.
The name of the original architect of the building is Edwin Klein, he was a Jewish architect who designed the original 770 building at the time for a doctor who commissioned the building.
The architects grandchildren themselves are not Jews as the wife of their grandfather, the architect in question, was not Jewish.
They were given a short tour of the building and library exhibition on the third floor of the original 770 building by Rabbi Shalom Dovber Levin who showed them the decorations in the building their grandfather had designed. They were also shown around by Rabbi Chaim Baruch Halberstam who showed them interesting details in the design of the building, also visited the shul and broadcast room.