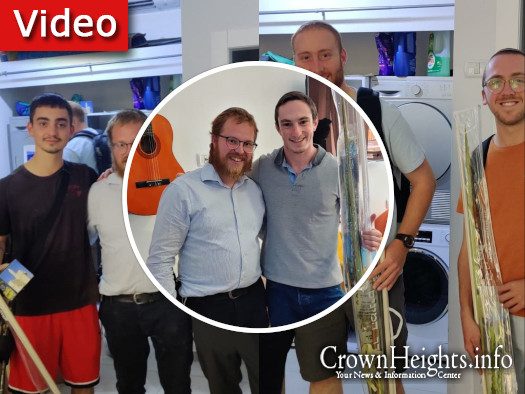 An IDF Lone Soldier on the Egyptian Border
You can be on a desert road, far away from any human being, so you think, but the long arm of a fellow Jew can reach you in the blink of an eye. Your Jewish soul is touched.
The Lone Soldiers of the IDF are not just in Israel for the army. They are there for their fellow Jews wherever they find themselves. They receive much love and support from communities around the world, (Shabbat and Chag meals, warmth, comradery, advice etc) but they give back, too.
Right before the Sukkot holiday, Chayal el Chayal together with The Michael Levin Base and Meir Panim Lachayal teamed up and gave out over 130 sets of lulavim and Etrogim to our IDF Lone Soldiers.
In this video, sent by one of the Lone Soldiers to Mordy Botnick of Chayal el Chayal, Private Y, captions it by the Chabad outreach term, "Mivtzoyim Bemitzrayim". In it you will see a Lone Soldier sharing the opportunity of making a blessing on the Lulav and Etrog with a lone traveler during a routine patrol on the Egyptian border. In the middle of nowhere, he connected the Jew to the root of his soul with the mitzvah of lulav and Esrog.
May we merit to unite the entire Jewish nation as represented in the assembling of all four species and may we celebrate Simchas Torah together in Yerushalayim with Moshiach!