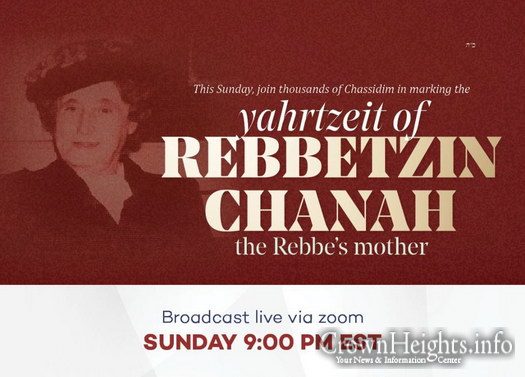 Thousands Worldwide Joined Live Vov Tishrei Farbrengen
Thousands worldwide tuned in to a live Vov-Tishrei farbrengen, celebrating the life and legacy of the Rebbe's mother, Rebbetzin Chana, of righteous memory.
On her 57th yahrzeit, the audience was treated to memories from the Friedman brothers – Rabbis Avraham, Manis, and Shloime – of their special interactions with the Rebbetzin. Rabbis Asher Zeilingold and Zalman Schmukler shared vignettes of their encounters with the Rebbetzin, and Rabbi Yitzchok Raskin discussed his father's special relationship with the Rebbe's parents, as well as practical suggestions for concrete action.
Watch a full replay here.