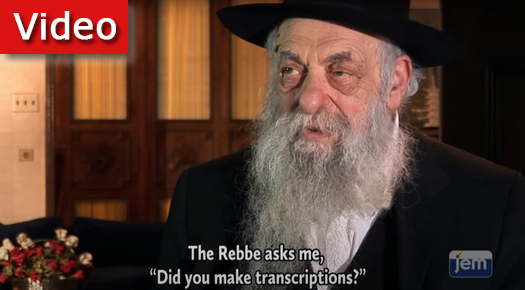 JEM: Early Recollections of Rabbi Yoel Kahn – The Rebbe's Scribe
The global Chabad community was saddened last week at the news of Rabbi Yoel Kahn's passing.
"Reb Yoel" was the chief transcriber and editor of the Rebbe's talks and was revered as a foremost authority on Chabad mystical thought. In his capacity as the chief mentor at the central Chabad Yeshiva, he also guided and taught generations of Chasidim who have gone on to inspire others. May his memory be a blessing.
Watch full-length videos of the Rebbe: https://go.jem.tv/YT (microdonation)