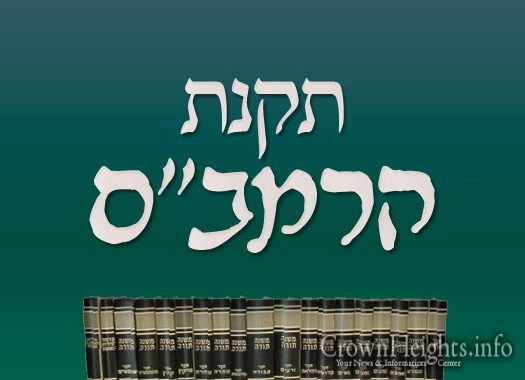 In honor of the new Rambam cycle, start a new Rambam shiur to enter a grand raffle.
As per the Rebbes wishes that Rambam should be studied specifically 'berabim' in a public shiur and בכל מקום ומקום, in every place, IrgunTorah.org and DailyRambam.net is launching an exciting raffle for new Rambam shiurim.
Start a new shiur or chaburah in 1 or 3 perakim Rambam & enter a Raffle to win $3,000 cash, Ticket to NY to come to 770/the Ohel, Ticket to Israel to the Ohel of the Rambam, and a Dollar of Rebbe given by 2nd siyum HaRambam.
We have 40 dollars of the Rebbe for new shiurim, so a dollar of the Rebbe will be given on כ טבת to the First 40 New Shiurim!
Note to Shluchim: you can record your shiur & share with your mekuravim.
We can also guide you in setting it up as a podcast.
For info visit IrgunTorah.org/podcast
To Enter Raffle Visit DailyRambam.net/raffle
To donate towards this raffle or Rambam shiurim project visit DailyRambam.net/partner
A project of IrgunTorah.org
DailyRambam.net