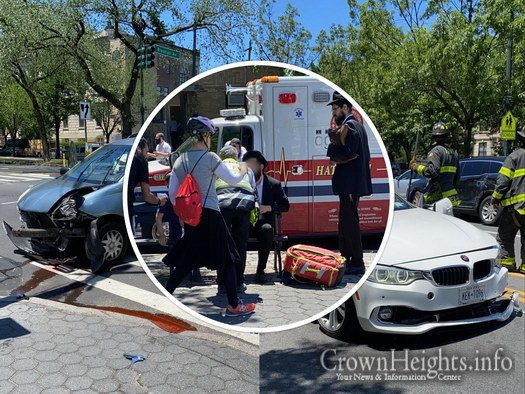 by CrownHeights.info
A two-car crash stopped eastbound traffic on Eastern Parkway Thursday afternoon after they collided while one was making the turn onto Brooklyn Ave.
The crash took place around 1:00pm as a driver of a minivan attempted to make a turn from Eastern Parkway onto Brooklyn Ave. According to preliminary reports, the minivan was struck in the front by a white BMW driving eastbound on Eastern Parkway.
The collision ripped off the minivan's front fender and did considerable damage to the front left corner of the white BMW.
Hatzalah responded and treated one person injured in the crash.