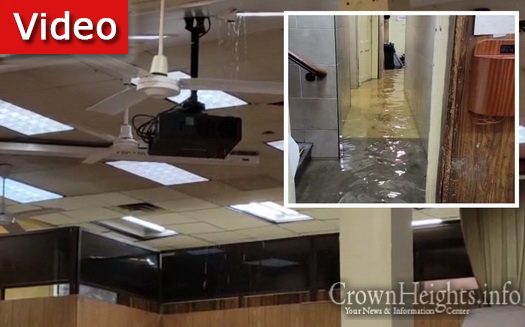 BREAKING: Massive Flood in 770 Sends the Shul Under Inches of Water
by CrownHeights.info
A Tuesday afternoon surprise in 770 as what appears to be a water line break sends water cascading down on the heads of those in the downstairs 770 shul.
Videos from 770 shows as the floor sits under inches of water and and waterfalls continue to leak from the ceiling. The source of the water line break continued to be unknown.
This is a developing story and will be updated as information becomes available.
Update: The flood may reportedly be from the rain, as water and sewer lines back up across the city.