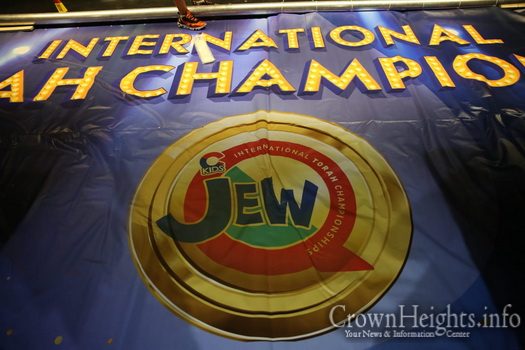 In just a few hours, the much-anticipated JewQ Game Show will go live.
Hundreds of finalists from across the country have gathered in the Bushkill Inn, Pennsylvania for the annual JewQ championships.
After months of intense studying, the chosen few who have progressed to the finals will get a chance to display their knowledge and challenge for the JewQ trophy.
There will be a live stream bringing you the latest from the event. Thousands of children from all over the US and beyond will be watching as their friends represent them in the championships.
Local CKids chapters will be holding a concurrent Watch Party with an interactive Game Show that allows all CKids participants to remain interested and excited about their Jewish learning.
The event will be streamed from 12:00 pm -2:00 pm ending with the crowning of the JewQ 5781 Champions.
Watch the live stream here and show your support for these hard-working Torah Champions!
JewQ is a project of Merkos 302.
The CKids Shabbaton is sponsored in loving memory of יורם בן יוסף ע״ה and JewQ International Torah Championship event is sponsored by the Crain Maling Foundation