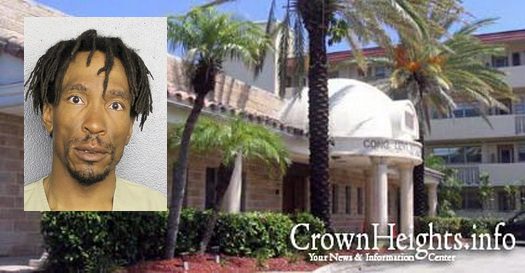 by CrownHeights.info
An arrest was made by the Hallandale Beach Police Department in the case of an antisemitic incident that took place outside the Chabad of South Broward in Florida.
According to the Broward County Sheriff's office, Jeffrey Fleming was taken into custody after he was filmed spewing antisemitic hate and leaving feces outside the Chabad House.
Fleming is being charged with stalking with an enhancement for a hate crime and for littering human waste.
The attack comes under the scope of a nationwide crackdown on hate crimes including arrests made for antisemitic incidents in Los Angeles, New York City, and Florida.