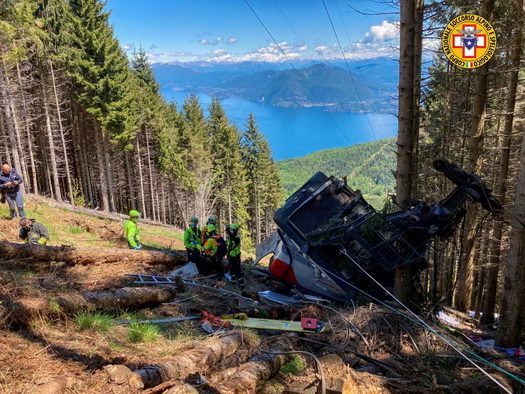 by CrownHeights.info
Six Israelis, some with close connections to chabad, are among fourteen people who died Sunday in a cable car crash in a resort town in Italy.
The news was reported by the Israeli Foreign Ministry, who identified the deceased as being a married couple with two children who lived in Italy, and an older couple who were said to reside in Israel.
The cable car had fallen from it's cables and come crashing down in Stresa, a resort town on the shores of Lake Maggiore, in northern Italy's Piedmont region.