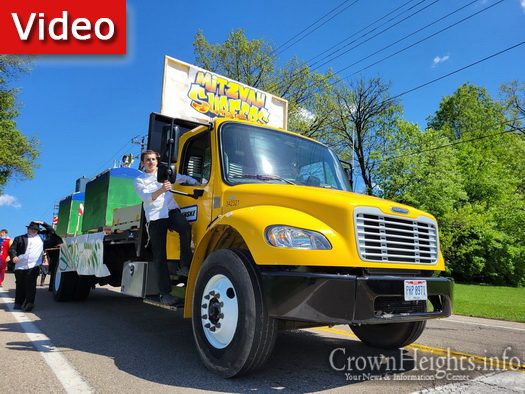 Yeshivas Lubavitch Cincinnati, under the leadership of Rabbi Gershon Avtzon, held their annual Lag B'omer Parade.
After a special BBQ and Farbrengen Thursday night with the Hanhallas HaYeshiva, the Talmidim – directed by the Talmidei Hashluchim – prepared the parade and carnival for the local community.
Brochures to register in the Children's Sefer Torah were given out to all those that participated – or came out to watch – the parade.