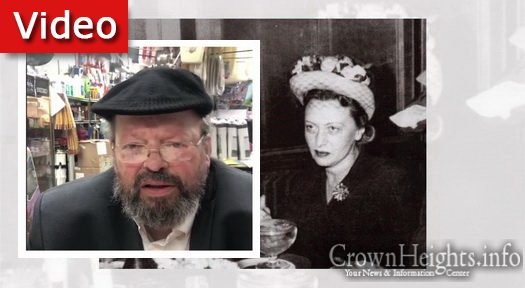 "Mr. Markowitz, you couldn't do any better." Listen to this story of the Rebbetzin when the crystal store she would frequent discovered who she was.
Update: The following was related by Shloimy Neubort regarding this story and video.
Let me tell you the rest of the story. My mother worked for Mr. Markowitz. On Sundays, the store was officially closed, but if a customer came while my mother was doing the books, she would let the customer in.
One day a woman came, and after browsing, came to my mother to pay for her purchases. When my mother rang up the bill, the woman took out her checkbook to pay. My mother said that Mr. Markowitz doesn't generally accept checks and that checks have to be approved. The woman said she believed that Mr. Markowitz would accept the check. My mother without looking at the check went to the back and asked Mr. Markowitz if he would accept this woman's check. Mr. Markowitz took one look at the check and exclaimed why are you asking, of course I'll accept a check from the Lubavitcher Rebbetzin! Mr. Markowitz was shocked that even Lubavitchers, like my mother, did not know by face who the Rebbetzin was.