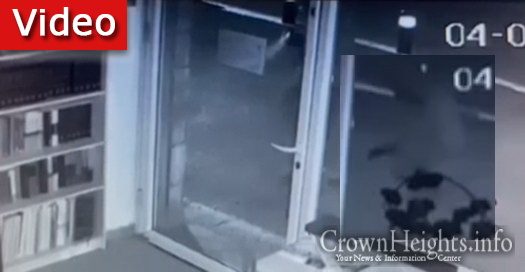 by CrownHeights.info
A chemical attack on the Chabad House in the Rechavia neighborhood in Yerushalayim sent Shliach Rabbi Yisroel Goldberg to the hospital this week, and is being investigated as a possible hate crime.
Rabbi Goldberg had arrived at the Chabad House to find his eye suddenly stinging and burning, forcing him to call for help and seek treatment at Shaarei Tzedek Medical Center.
Video from the Chabad House's security cameras show a man approach the door to the Chabad House Sunday night at approximately 11:26pm and spray an unknown substance on the door handle and door.
Reports indicate that the police are looking into the incident as a possible targeted hate crime.