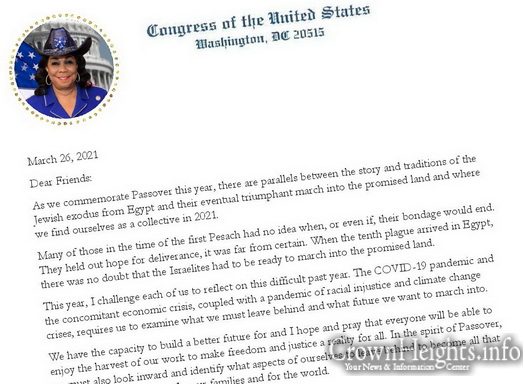 Congresswoman Sends Passover Message to the Jews of South Florida
by Yosef Abramov
Congresswoman Fredrica Wilson penned a heartfelt letter of encouragement and inspiration to the Jewish community for the upcoming Pesach holiday.
Fredirica Wilson is the Congresswoman for Florida's 24th District which includes Miami, Miami Gardens, Opa Locka, Miramar, Pembroke Pines, and Hollywood.
Congresswoman Wilson lives in the Chabad Community of Shluchim in Miami Gardens and enjoys a positive relationship with her Chabad neighbors.