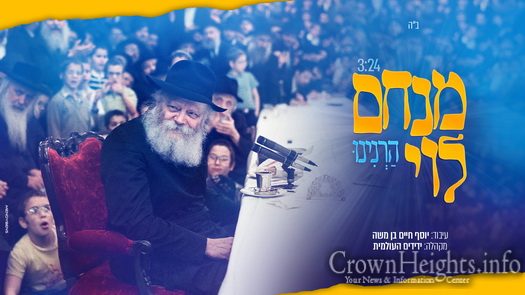 Menachem Levy, Chabad singer from France performing in honor of the 11th of Nissan – "Harninu".
In honor of the Lubavitcher Rebbe's 119th birthday, which will take place on Wednesday this week – 11 Nissan, the Chabad singer from France, Menachem Levy, is now releasing the first performance from an album of the Rebbe's melodies composed over the years in honor of his birthday, which will be released soon.
Menachem Levy previously participated in the first disc from the legendary project of the great arranger Moshe Laufer – "playing Chabad", and is now releasing an album of melodies in his own performance.
The Chabad keyboardist Yosef Chaim Ben-Moshe was entrusted with the musical arrangement, accompanied by the "Yedidim" choir, conducted by Yaakov Rotblatt.