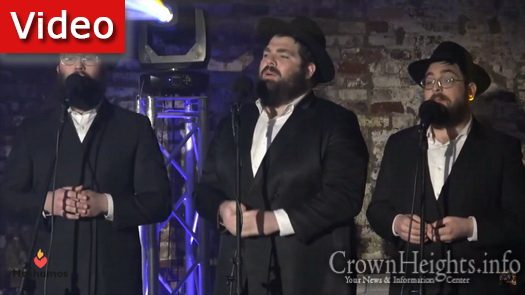 The Poltaveh Niggun Featuring The Brooklyn Tenors
The Poltaveh Niggun featuring The Brooklyn Tenors with Aryeh Leib Hurwitz, Shmuly Hurwitz and Zalmi Katz.
Poltava, Ukraine, 1882. The Shabbat meal is long finished. While most are taking a Shabbat rest, we will make our way to the main synagogue. Quietly we will slip in and sit on a bench the corner. Do you hear a haunting melody? Look, there is someone wrapped in a prayer shawl, slowly swaying. Ah, it's the Rabbi of the town, Reb Yankov Mordechai, still praying, quite oblivious to the time of day. Listen closely as he hums this tune as he bridges the gap between the finite and the infinite. (Chabad.org)
A Night of Remembrance:
As we near the first anniversary of the start of the COVID pandemic and its tragic effects, a live virtual event was held to remember those we have lost and to thank those who have selflessly given of themselves in the community. Here's an excerpt. Enjoy.