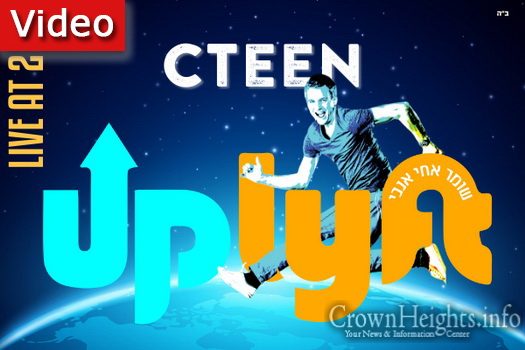 Watch live Sunday at 2:00PM: The closing ceremony of the 13 annual CTeen Shabbaton.
Live show featuring a live concert by music sensations Benny Friedman and rapper Nissim Black, raffles, comedy, and talks by inspiring teens.
Produced by Rabbi Dovid Weinbaum, the event will be broadcast live from the FlowMotion studio in Brooklyn.