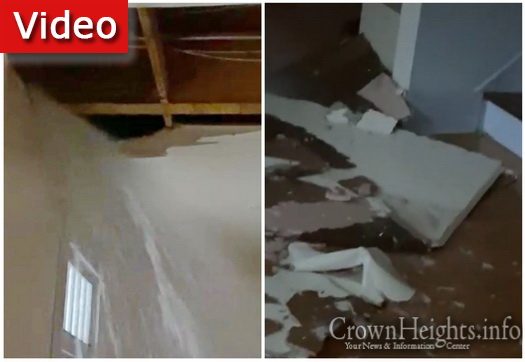 by CrownHeights.info
Freezing temperatures and water pipes don't go well together, but until recently, it was only a northern problem.
Chabad of UT Austin found out the hard way after returning to their Chabad House to find that a water pipe had burst and their entire Chabad house was now under a pool of water.
"Chabad at UT Austin has been a home away from home for many Jewish students at Texas. We feel so lucky that the Johnson family (Rabbi Zev, Ariela, and their children) invite us to their home for meals and to celebrate Jewish holidays when we can't be with our families. They give so much to us, and now it is our turn to give back to them," Madison Goldberg wrote on a GoFundMe page for the Chabad House. "In the midst of the the snowstorm that has swept across Texas, the Chabad house has suffered severe flooding and interior damage that has left the house unlivable. Chabad is the center of Jewish student life at Texas, but even more the center of the Johnson family's life."
Video from the Chabad House shows the widespread damage, likely to cost into the tens of thousands to repair.
To visit the GoFundMe page and donate: Click Here