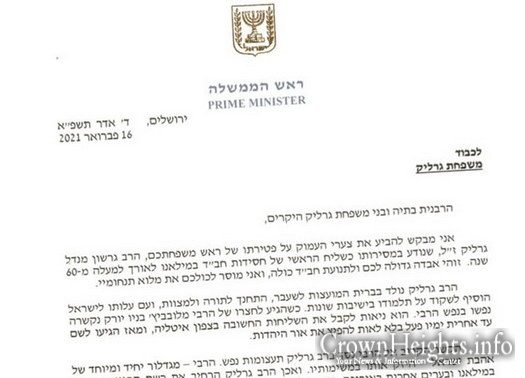 by CrownHeights.info
Following the passing of Harav Gershon Mendel Garelik OBM, three prominent Israeli politicians sent separate letters providing comfort to the Garelik family.
The letters were sent on official letterhead by Israeli Prime Minister Benjamin Netanyahu, Israeli President Reuven Rivlin, and Leader of the Knesset Yariv Levin.
In the letters, the leaders note Rabbi Garelik's incredible work as one of the first of the Rebbe's Shluchim in Europe, and his widespread reach as a respected Rov and Shliach.