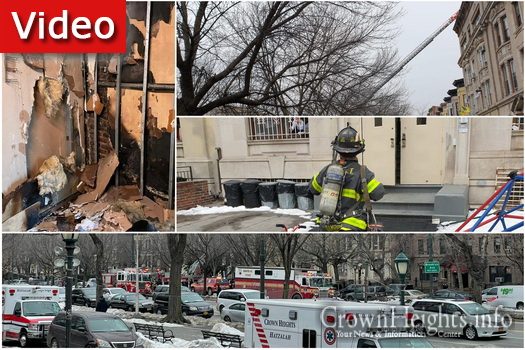 by CrownHeights.info
A fire sparked by an electrical heater caused significant damage in the 749 Eastern Parkway dormitory of the Central Lubavitcher Yeshiva in Crown Heights Monday afternoon.
Around 1:10pm, the fire alarm and sprinkler system deployed within the building, helping to contain the blaze as the building was evacuated.
Firefighters arrived and battled the blaze with hoses, thankfully extinguishing the fire without any injuries.
The building did sustain significant damage.
The dormitory at 749 Eastern Parkway remains a hotbed of controversy as the Central Lubavitcher Yeshiva continues to attempt to regain control of the location from ex-students who have continued to live in it for years.