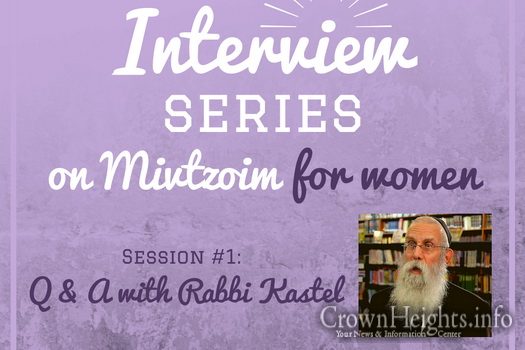 The girls mivtzoim division of Lubavitch Youth Organization (Tzach) is hosting a Zoom Q&A event with Rabbi Kasriel Kastel. He will be speaking about mivtzoim and answer questions that are on the minds of girls and women involved in mivtzoim.
As someone who has been involved in the mivtzoim campaign activities and Tzach since the Rebbe announced the mivtzoim, Rabbi Kastel will be telling us about the background of the Rebbe's mivtzoim, and sharing some of the hora'os he received over the years.
Ever wondered how the Rebbe would introduce a new mivtza?
Did you know that the Rebbe gave Tzach guidance on which wording to use for their Purim box?
You can send in your questions for Rabbi Kastel, to mivtzoim@lubavitchyouth.org (Moderators will be asking as many questions as time allows IYH).
Please join us on Tuesday, Vov Shvat, 8:30 PM. Zoom ID: 976 2275 3785
Password: LYO
You can contact us with any questions, or to sign up for announcements on future events and activities, at 845-393-1951.