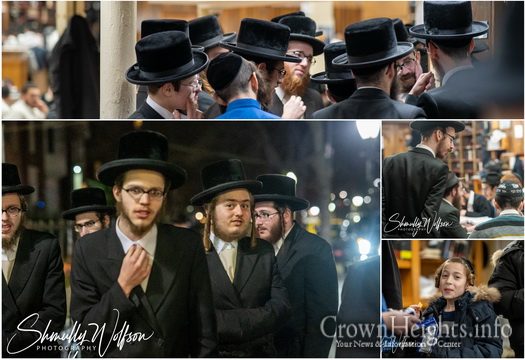 by CrownHeights.info
Two grandchildren of the Skverer Rebbe, Rabbi David Twersky Shlita, visited 770 Wednesday night accompanied by a group of bochurim.
The group, visiting from New Square, came Wednesday as they follow a minhag of Nittel Nacht being on the 6th of January.
Photographer Shmully Wolfson happened to be in 770 and photographed the visit.