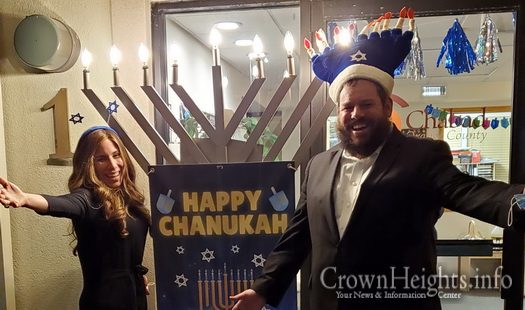 This holiday season, Rabbi Pesach and Chana Burston of Chabad of Orange County found innovative ways to bring the Chanukah spirit to children despite pandemic challenges. Chanukah creativity came in bright colors at the Chanukah Art Fest, held at the Chabad Center in Chester.
Participants played an interactive and educational game of "Maccabee Man"! Children then painted festive Menorah Canvas art, and finished the exciting afternoon painting colorful Chanukah cookies! Children were gifted with candy-filled dreidels and Chocolate coins. "This was a unique way for parents and children to prepare for Chanukah together, in a creative and safe environment."
For more info on Chabad's innovative Jewish program, log into www.chabadorange.com, email rabbi@chabadorange.com or call 845-782-2770.