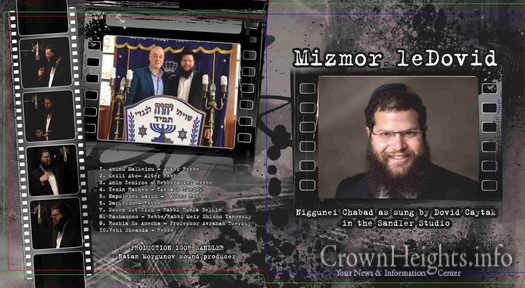 Dovid Caytak, who is the Chief Chazzan of the Central Shul, Marina Roscha, under Chief Rabbi Berel Lazar, for the Yomim Noroim, has released a new album of Niggunei Chabad in time for the Yom Tov of Yud Tes Kislev.
It has long been a dream to record Niggunei Chabad in a classic, simple style. Now, Boruch Hashem, the first album of an upcoming series has been released!
The album is called Mizmor leDovid and was recorded in Moscow in the Sandler Studios. A huge thank you to Igor Sandler for producing the CD!! Thank you to Natan Morgunov for being an incredible sound engineer and accompanist!
The album is available on all major streaming platforms such as Spotify and itunes.
For a sample listen: Click Here
For Apple Music: Click Here
For more information and for bookings email dcaytak@gmail.com