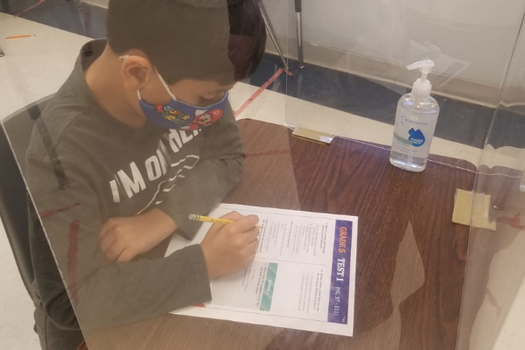 Hundreds of Children Take the First JewQ Test
Hundreds of boys and girls from around the world united together in Limmud HaTorah by taking part in the revolutionary JewQ program.
JewQ is the brainchild of Merkos 302's CKids, in which children have the opportunity to learn different parts of Yiddishkeit and compete by taking quizzes and tests.
The curriculum is geared for students in grades 3-7 and spans topics such as the twelve Pesukim and the Jewish morning rituals.
"We were concerned that because of Covid we would see less participation this year," Explains Rabbi Zalmy Loewenthal, director of CKids, "So we added resources and vigor to the program. We created an online portal for the students to review the material by playing games and other interactive elements."
The work paid off and registration for JewQ grew exponentially.
With the first test recently behind them, the students are well on their way preparing for test number two.