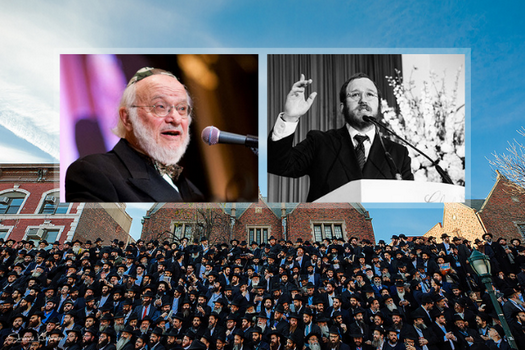 Kinus Announces Banquet Speakers
Keynote Presentation by Rabbi Mendel Kalmenson
We are excited to share that the Keynote Presentation at the Grand Event will be presented by Rabbi Mendel Kalmenson of London, England.
Rabbi Kalmenson has been serving the Jewish community in the Belgravia area of London for nearly 10 years together with his wife and children.
Rabbi Kalmenson is also the author hundreds of articles and several contemporary books including, most recently, Positivity Bias based on the Rebbe's teachings that have made a tremendous impact on so many.
Rabbi Kalmenson will share words of chizuk and inspiration connected to this year's theme – … שליחות בכל מצב להביא לימות המשיח.
Guest Address by Mr. Nathan Lewin
We are excited to share that the Guest Address at the Grand Event will be presented by Mr. Nathan Lewin of Washington, DC.
Born in Lodz, Poland, Mr. Lewin has engaged in trial and appellate litigation in federal and state courts for nearly 60 years. His practice has a tremendous focus on human rights and religious liberty litigation among other vital causes. Mr. Lewin served as a key member of the Rebbe's legal counsel during the difficult court case involving the seforim which ended in the Hei Teves Didan Notzach.
Mr. Lewin has successfully argued many cases involving the right to display the Chanukah menorah in a public forum, including two such cases before in the Sixth and Eleventh Circuits. Among these cases was County of Allegheny v. ACLU in which the Supreme Court held that the Lubavitch had the right to maintain a menorah on public property in Pittsburgh.
Mr. Lewin will share some of the guidance and inspiration he received from the Rebbe. We look forward to hearing his uplifting words.