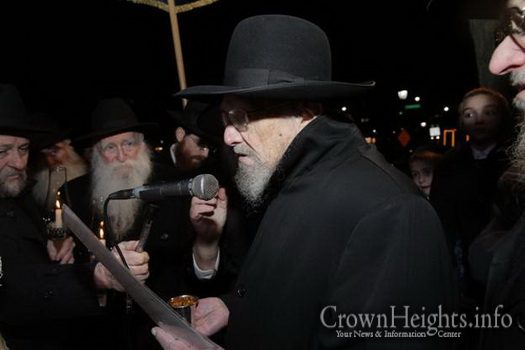 The Last Time Harav Dovid Feinstein Zatza"l Visited 770
Rabbi Dovid Feinstein z"l, son of Harav Moshe Feinstein Zatza"l and a world-renowned Rav in his own right, passed away Friday.
Courtesy of the archives of Rabbi Chaim Dalfin, we present a photo of Rabbi Dovid Feinstein saying one of the Sheva brochos at the wedding of Yossi Feiner and Brocha Dalfin, while Brocha's grandfather, Reb Chaim Serebryanski gazes at Reb Dovid.
This was in December of 2013 and was the last time Reb Dovid visited 770.