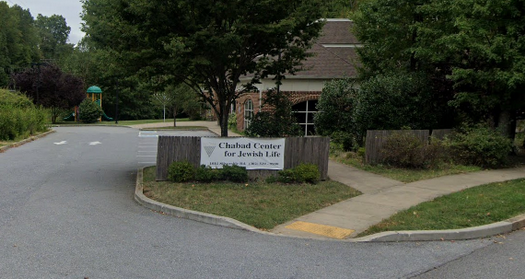 by CrownHeights.info
Two months after  Chabad Center for Jewish Life in Newark, Delaware was severely damaged in arson, a second Chabad center in Delaware was targeted.
At approximately 12:30am Friday morning, the Chabad Center on Silverside Road in Wilmington was targeted, but thankfully was spared serious damage.
According to the Assistant State Fire Marshal Michael G. Chionchio, the fire set on the exterior of the center was quickly extinguished limiting the damage and causing an estimated $200 in damages.
The Chabad Center on Silverside Road in Wilmington is run by Rabbi Chuni Vogel, the father of the Shliach in Newark who was the victim of arson in August. The August fire completely destroyed the Chabad House, forcing the home to be demolished.
So far no arrests have been made.