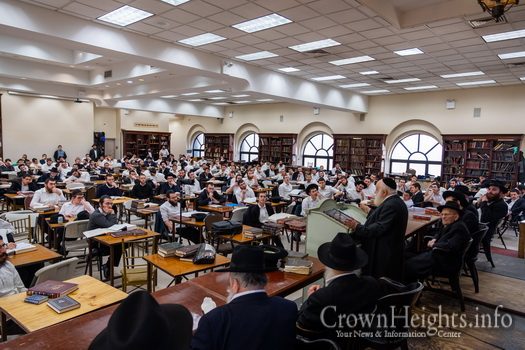 by CrownHeights.info
In a blow to the return of normal schooling in Crown Heights, Oholei Torah Zal has officially closed, citing multiple confirmed cases discovered this past week.
According to sources among the bochurim, the announcement was made in Zal around noon Thursday, informing the bochurim of the closure. A letter was also sent to the parents.
"For those that will not be able to quarantine safely at home, the yeshiva will keep the Zal apartments open through Simchas Torah," the school wrote. "We will provide food, sukkah and do whatever we can to make sure the boys are comfortable. Bochurim are required to adhere to the CDC guidelines and follow the quarantine rules."
As per Department of Health, having antibodies is not an exception, and even those with antibodies must quarantine.
According to reports, seder will be suspended during that time.
The school also warned parents that the Department of Health may visit homes to make sure the bochurim are quarantining properly.
The Oholei Torah closure comes along with other recent closures and quarantines, including the Lubavitch Yeshiva in Morristown, NJ.