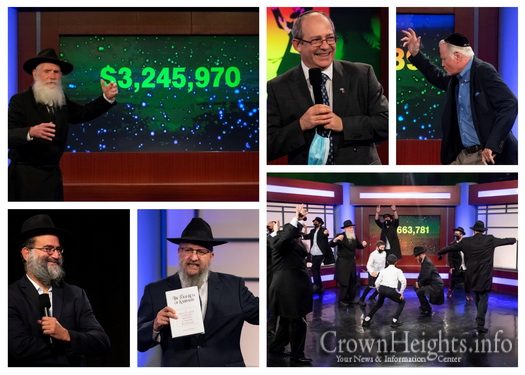 On Sunday, erev Chai Elul, Chabad of California hosted its 41st annual L'Chaim-ToLife! Telethon. This annual Telethon is one of the most celebrated Jewish events of the year with hundreds of thousands of Jews tuning in from across the country and even many more across the world watching it live on www.tolife.com
Rabbi Boruch Shlomo Cunin, head Shliach of California has been spearheading the Telethon for all these years and he is the energetic force behind this huge Kiddush HaShem.
This is especially true during this year, when the entire world is in a state of chaos and uncertainty as a result of the Covid-19 Pandemic, the Telethon served as the largest gathering of Jews, across the globe, from across all walks of life.
For many Jews, the Telethon serves as their annual reminder that Rosh HaShanah is almost upon us. It inspires these Jews to seek out a local Chabad Center and join them for the Yomim Noraim with the hope that they will come back throughout the year and participate in more Jewish events.
The (first Jewish) Mayor of Los Angeles, Eric Garcetti, Councilman Paul Koretz, Controller Ron Galperin and many other prominent politicians joined Chabad for this special even which raises funds for Chabad's many social service programs. As in previous years, many Hollywood celebrities joined the show as well, amongst them Jon Voigt, Elliott Gould and others.
The show was hosted by nationwide radio host Dennis Prager and well known Hollywood producer Michael Helfand.