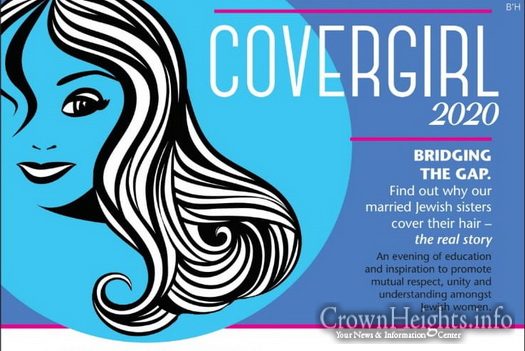 The annual CoverGirl event hosted by Rivkie Schochet of Toronto, Canada, is attended by Jewish woman of all religious affiliation. There they spend an evening of education and inspiration promoting mutual respect and understanding among Jewish women.
With COVID-19 requirements making an in person evening impossible, the CoverGirl event is being taken online, under the evenings motto "Bridging the Gap."
The event will take place on September 13th, 8:30pm, and will be streamed live on zoom.
Speaking at the event will be Dr. Jacqueline Reiss, Director of internal medicine who specializes in allergy and immunology in St. Louis, Missouri, and Mrs. Perel Kranjansky, Shlucha in Honolulu, Hawaii.
To join the live event: Click Here
Zoom Password: 17262020