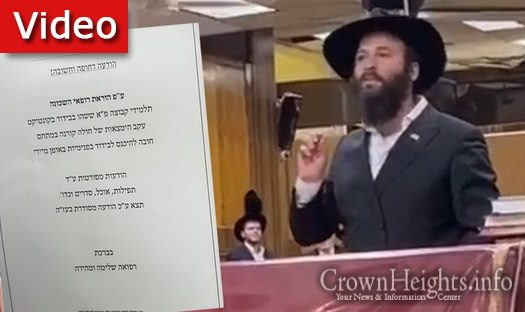 by Crownheights.info
Just days after leaving quarantine in Connecticut, the new group of Kvutza bochurim from Israel who have come in to learn in 770, are heading back into quarantine for two more weeks.
The announcement was made Wednesday afternoon in the form of a sign in 770, and by a member of hanholah who banged on the bima in 770 and told the bochurim the news.
The decision was made after it became apparent that the bochurim's quarantine had ended too early, and at least one test taken by a bochur came back positive.
For the time being, the bochurim will remain in their dorm rooms, with further plans to be announced.
Should the bochurim not follow the quarintine instructions, they were warned, 770 might be closed entirely.