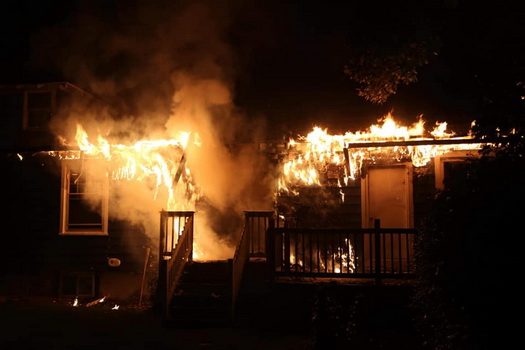 by CrownHeights.info
The fire that heavily damaged the Chabad House on the University of Delaware has been deemed an arson, and the fire is now under investigation.
"A criminal arson investigation is underway, with investigators following up on leads," said Michael G. Chionchio, assistant state fire marshal.
Firefighters responded around 11:10pm to the 200 block on South College Road, where they found flames shooting out of the Chabad House.
The firefighters battled the blaze for three hours, facing complications including the unusual building layout (numerous rooms) as well as construction hazards ranging from fire extension in the knee walls to plaster-and-lath walls.
Ultimately the fire was put out without any reported injuries.