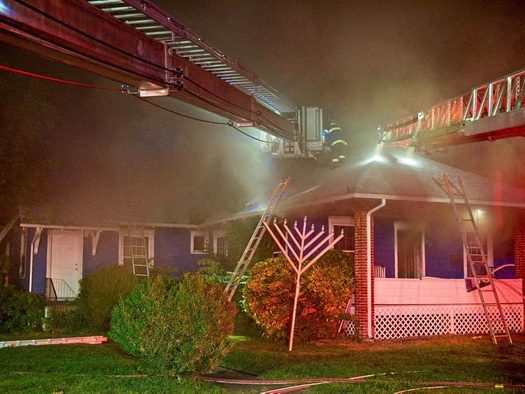 by CrownHeights.info
The Chabad center on the University of Delaware was heavily damaged Tuesday night in a fire that took hours to extinguish.
The Aetna Hose, Hook & Ladder Company, the primary fire department which fought the fire, responded around 11:10pm to the 200 block on South College Road, where they found flames shooting out of the Chabad House.
The firefighters battled the blaze for three hours, facing complications including the unusual building layout (numerous rooms) as well as construction hazards ranging from fire extension in the knee walls to plaster-and-lath walls.
The Delaware State Fire Marshal's Office is investigating the origin of the fire.
There were no injuries reported.
Photo Credit: Aetna Hose, Hook & Ladder Company Facebook