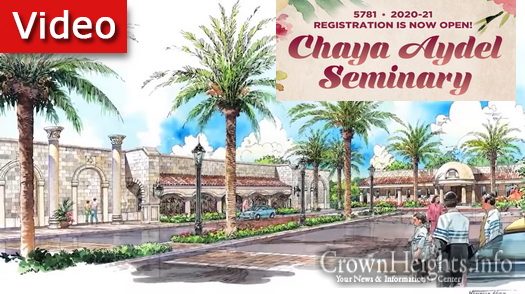 Dear Parents and high school graduates, שיחיו
Perhaps this year, a local, U.S, two decade old Seminary, is the most practical and amazing option?
It has come to our attention that due to the uncertainties of traveling abroad, some families and girls are reconsidering their options for this coming Seminary year.
Please know that the Chaya Aydel Seminary is still in the process of putting together a strong class for this year, and is determined that our very own, good and motivated girls from the United states, have a choice of a local U.S. option that is just as good if not better than any of the Seminaries abroad.
This will iy"H benefit the local girls that are still planning for this year, and it will also enhance the CAS standards and focus for this year and for years to come.
We want the Chaya Aydel Seminary to be a consideration for all U.S. families and girls in the future as well.
Please log on to our website at Chayaaydelsem.com to apply.
May we speedily rejoice with the coming of Moshiach Tzidkeinu, and the rebuilding of the Beis HaMikdosh, Bimhairo Biyomainu! Now!
Rabbi Yossi Lebovics
Principal
Chaya Aydel Seminary
Hallandale Beach, FL
954-826-7979