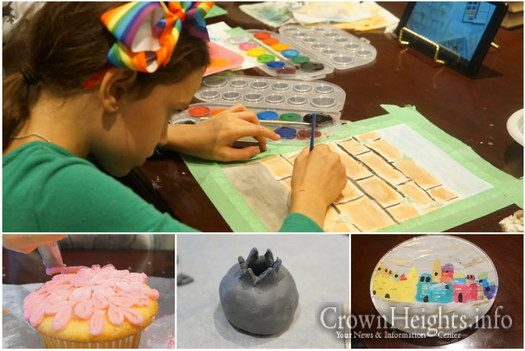 Camp Crate is in it's 4th amazing week, providing an incredible virtual arts and specialty program for pre-teen girls that don't have access to in-person camp.
Camp Crate sends out bi-weekly boxes with supplies, and runs an online platform for the campers to log into and view that day's video classes
To help parents with entertaining children on Tisha B'av, camp crate will open a few classes for free on the website and allow access to all beginning after chatzos on Tisha B'av. We chose classes that have minimal specialty supplies so that your children can follow along with supplies you likely have at home.
To access, click on the link below and create log in to view:
https://www.campcratesummer.com/tisha-b-av
Our next session, Box #3 begins on Monday, August 3rd. The program is geared to girls ages 10-13. Each box includes two weeks of video access online and a box full of supplies needed for those classes.
Over 200 children from around the US and Canada are learning, creating and gaining many new skills in the arts, culinary arts and science! The feedback from happy campers and parents has been incredible. Many are amazed at the high quality classes, skills and confidence their children are gaining, and the professionally packaged "crates" that arrive at their homes every two weeks.
Although the current situation did not allow children from all over the country to access camp, Camp Crate stepped in to help out and provide an amazing summer out of the box for Jewish preteens.
Join the fun today and order now: https://www.campcratesummer.com/product-page/camp-crate-box-3-two-week-box