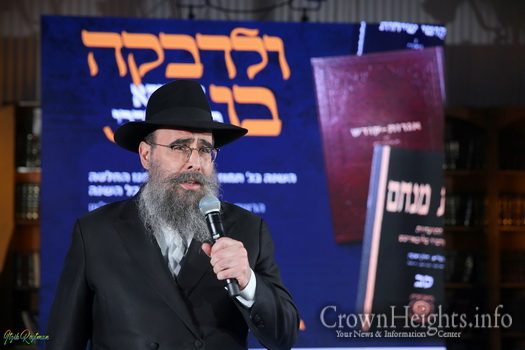 Each year following Gimmel Tammuz, we wonder how we can remain inspired and see our hachlatas through. While aiming to learn more is a common goal––and we truly want to make learning a priority––it is difficult to set aside time if no one is there to hold us accountable.
Riding the wave of energy generated by Barcheinu Avinu – A Special Hiskashrus, the extraordinary global Gimmel Tammuz experience, Chavrusas in The Rebbe's Torah is a new project from Vaad Or Vechom Hahiskashrus designed to connect Chassidim through learning.
It's an opportunity for anyone interested in learning the Rebbe's Torah to be paired up with another member of the Anash community, from anywhere around the world. Participants can choose the language, subject matter, and frequency of their learning, and the program is open to men, women, and children aged nine or older.
The way to stay connected is by learning and discussing the Rebbe's Torah, and having a partner who is equally committed is a great reminder and motivator. The Rebbe himself suggested this idea as a way to continue the inspiration from the Yom Hahilula in a sicha following Yud Shevat, 5744 which was played at the opening of the event.
"I always struggled to maintain regular learning. It's such a bracha and a breath of fresh air to sit and learn our Rebbe's Torah with another Chassid," remarked a participant from Crown Heights.
A monthly duch report of all participants will be submitted to the Rebbe every Erev Rosh Chodesh. 100's of matches have already been made, and the first list of participant names was sent to the Rebbe.
To make sure your name is on the list for Elul sign up now at BarcheinuAvinu.com/chavrusa to be paired with a Chavrusa.