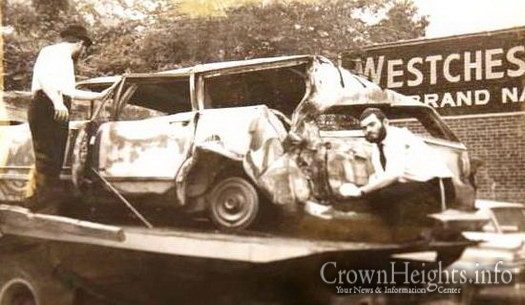 by CrownHeights.info
On Ches Tammuz 5729/1969, nine Bochurim were on their way back from a wedding when they were involved is a terrible accident. Listen to an account what took place. and the miracle of the Rebbe, related by one of the survivors, Rabbi Yosef Minkowitz.
The nine bochurim were Shmuel Leit, Eli Hecht, Meir Minkowitz, Leibel Kaplan, Sholom Ber Levitin, Yosef Minkowitz, Shloma Majeski, Yosef Samuels and Hirshel Morozov.
Four survivors of the fiery crash met up in Crown Heights last year on its 50th Anniversary. They were joined from Montreal by Yosel Minkowitz via video.