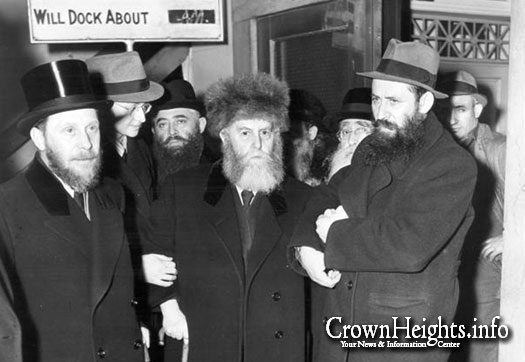 Master storyteller, Rabbi Sholem Perl, has released a new story entitled "The Daring Escape," which tells the story of the Frierdiker Rebbe on his travels from Atvotsk to the USA, in captivating theatrical drama.
Experience the harrowing life threatening journey from Atvotsk to Warsaw Poland, arriving on, Tes Adar Beis at the Shores of the United States of America, and launching of the vital mission of ushering in the coming of Moshiach.
Witness the Frierdiker Rebbe's Mesiras Nefesh and the miraculous protection he received, every step of the way, as he encountered the many trials and tribulations, during the heart throbbing treacherous escape from war torn Europe.
Fasten your seatbelts as you experience this adventure, keeping you at the edge of your seat.
Visit www.RabbiPerlStories.com
Note to parents: Due to some extreme dramatics, this story is not recommended for children under 13 years or for the faint of heart.