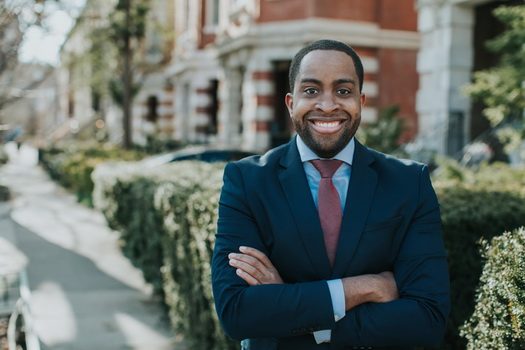 by CrownHeights.info
New York State Senator Zellnor Myrie made note of the day of Gimmel Tammuz in a social media post that told a story of the Rebbe that is personal to him.
"Today is the third of Tammuz, the Yahrzeit (anniversary of passing) of the Rebbe, one of the most influential rabbis in modern history." Myrie wrote. "I want to share a story about the Rebbe and Shirley Chisholm that shows why our communities have more in common than different."
Myrie then told the following story from the printed book "Rebbe" by Joseph Telushkin.
"Chisholm, the first black woman elected to Congress, arrived as a trailblazing educator looking to help the children, women, & families the male-dominated Congress had ignored for far too long. The 'Ol Boys had different plans and assigned her to the agriculture committee.
The Rebbe, then a young Rabbi, reached out to the Congresswoman and expressed that this was a blessing in disguise. This country produces so much extra food, yet so many remain hungry, he said. Why not use the committee to help solve that problem?
The Congresswoman would go on to help create the Special Supplemental Nutrition Program for Women, Infants, and Children (WIC) and the Agriculture and Consumer Protection Act which made food stamps available in every jurisdiction in the U.S."
Senator Myrie then noted that the "nationwide legacy of feeding those in need started right here in Crown Heights<" and that it was done through a "partnership of the Black and Jewish communities."
"As a child of this neighborhood and now a representative, it speaks to the beauty of what is possible when we work together. Yes, we are different. But we are also the same. The Rebbe looked to the latter and as we pause to remember him I hope we, as a community, can do the same."
THREAD: Today is the third of Tammuz, the Yahrzeit (anniversary of passing) of the Rebbe, one of the most influential rabbis in modern history.

I want to share a story about the Rebbe and Shirley Chisholm that shows why our communities have more in common than different (1/6)

— Senator Zellnor Y. Myrie 米维 (@zellnor4ny) June 25, 2020