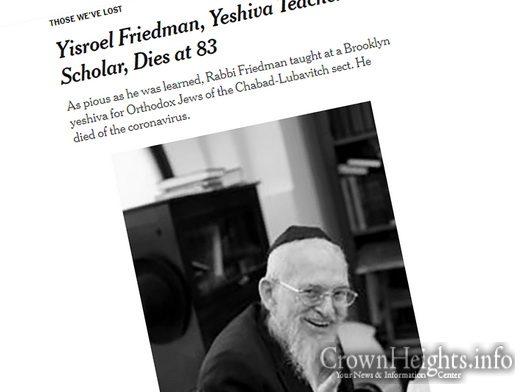 by CrownHeights.info
The New York Times published an obituary on Tuesday for Rabbi Yisroel Friedman OBM, the long time Rosh Yeshiva of Oholei Torah in Crown Heights and a world  renowned scholar.
The times interviewed former pupils, and quoted chabad.org for its sources.
The obituary was part of the "Of Those We Lost" series, which tells the stories of those who have died in the coronavirus pandemic.
Read the New York Times obituary Here.