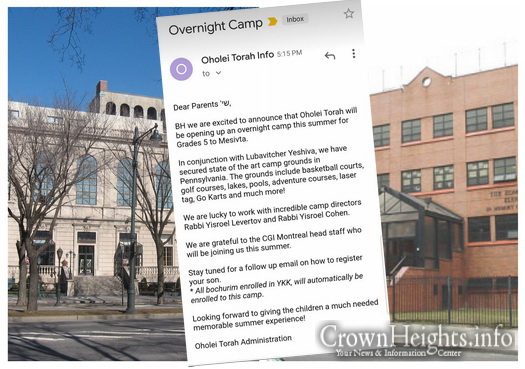 by CrownHeights.info
Oholei Torah and Lubavitcher Yeshiva have collaborated in putting together a full summer overnight experience for the 5th grade through Mesivta boys of the two Yeshivos, despite Coronavirus fears.
The Yeshivos booked the grounds of Camp Saginaw, which had recently announced that it would remain closed this summer. Saginaw's a state of the art camp grounds are located in Pennsylvania, where overnight camps have already received the green light to open for the summer of 2020.
The full camp grounds include basketball courts, lakes, golf courses, pools and much much more.
The head staff of Camp Gan Yisroel Montreal, who have been planning a full summer experience for some time before the camp was closed, will be joining the Yeshivos summer camp as their head staff.
The directors of the overnight camp were announced as Rabbi Yisroel Levertov and Rabbi Yisroel Cohen.