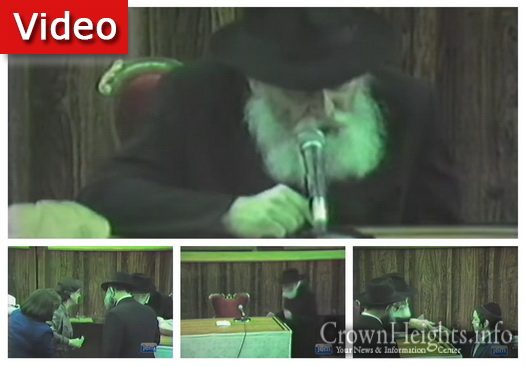 Several times a year, the Rebbe would receive visitors, bar and bas mitzvah boys and girls, as well as grooms and brides along with their families to bless them as they approach these milestones in their lives.
This audience, which took place on the 9th of Sivan, 5745 (summer of 1985) is presented in full length.
Watch a summarized version of this event along with explanations and commentary by Rabbi Yossi Groner, son of the Rebbe's secretary Rabbi Leibel Groner.