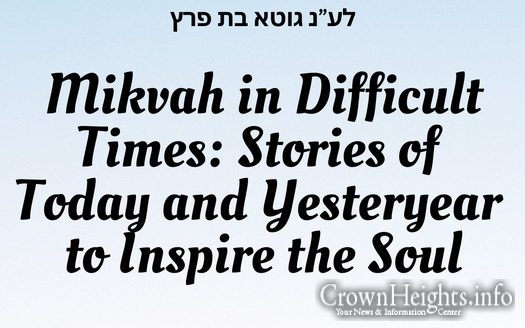 Mikvah in Difficult times: Stories of Today and Yesteryear to Inspire the Soul will air this Wednesday, 8:00pm at mikvah.org/live.
The final week of our learn-at-home series during the Sefira 5780 period, this collection of stories from over 20 powerful women from around the globe will truly inspire you during this challenging time. Featuring stories from long ago in Russia, to internal struggles with water or other challenges, and recent Covid-19 related scenarios, each woman's message gives over hope and encouragement for today.
With tremendous response both during the live sessions and subsequent online viewing, Mikvah.org will continue to provide learning opportunities from home over the summer; stay tuned for updates! To view past sessions, please visit mikvah.org/media.
See attached image for names of all the presenters this week.