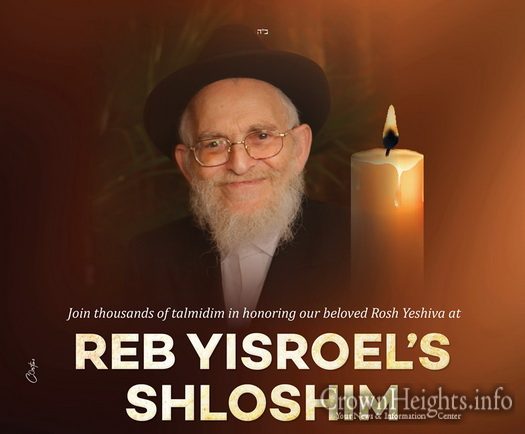 Join the thousands of Yeshiva students to honor their beloved Rosh Yeshiva Rabbi Yisroel Friedman of blessed memory, a Talmudic genius and exemplary chassid, who taught generations of Talmidim.
This special broadcast presents beautiful memories and stories about Reb Yisroel, and features guest speakers: Rabbi Avrohom Shemtov, Rabbi Yaakov Moshe Wolberg, Rabbi Moshe Shmuel Stern, Rabbi Lazer Gurkow, and Rabbi Shlomo Kaplan.
The broadcast will be streamed live on Thursday, the 20th of April, starting at 8:00pm.