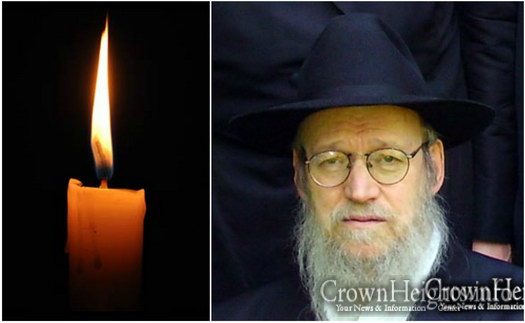 With great sadness we report the passing of Rabbi Ahron Yaakov Schwei OBM, one of the members of the Crown Heights Beis Din. He passed away on Friday, the 30th of Nissan, 5780.
He was 86 years old.
Rabbi Schwei born while on the Shlichus of the Rebbe Rayatz in Finland, and was bought up in Soviet Russia where he lost his father at an early age.
He received his rabbinic ordination from Rabbi Aryeh Leib Kramer, the former dean of the Chabad yeshiva in Montreal.
Following the passing of Rabbu Marlow OBM, Rabbi Schwei ran for the position unopposed, and was elected to serve with Rabbi Osdoba on the Crown Heights Beis Din.
He is survived by his wife Rochel, and children Mrs. Rivkah Max, Rabbi Yosef Yitzchok Schwei (Luton, UK), Mrs. Chana Etta Turk (Cordoba, Argentina), Mordechai Eliyahu Schwei (Crown Heights), Mrs. Nechama Dina Rappaport (Crown Heights), Mrs. Shterna Sara Ginsburg (Boro Park), Mrs. Devorah Schwei, Boruch Sholom Schwei (Crown Heights), as well as many grandchildren and great-grandchildren.
Boruch Dayan Hoemes