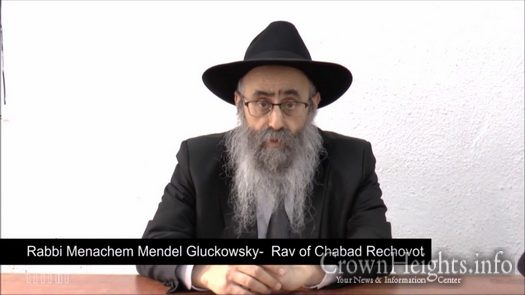 Rabbi Gluckowsky Closes Main Chabad Shul In Rechovot Over Spread of Coronavirus
by CrownHeights.info
The main Chabad shul in Rechovot Israel has been ordered closed by the towns Chabad Rov, Rabbi Menachem Gluckowsky.
The closure was announced in a letter to the mespallelim of the Chabad Shul, where he outlines his reasons for closing the shul.
In the letter, he used Crown Heights as an example of the spread of the virus, noting that shuls are considered to be a hotspot for passing on the virus.
Rabbi Gluckowsky asked each person to be daven at home, or join a small minyon davening outdoors.