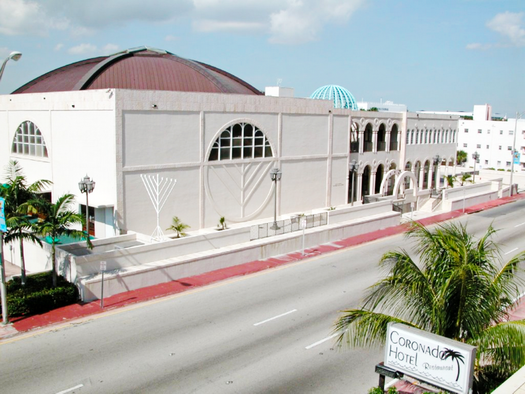 by CrownHeights.info
Rabbi Sholom Lipskar, Shliach in Bal Harbour Florida, tested positive for Coronavirus over Shabbos, and is expected to make a full recovery.
Rabbi Lipskar notified his community with a message spread on social media, where he noted that his only symptom  was a fever and that he had been in home isolation for the past four days.
Rabbi Lipskar encouraged his community to follow the instructions of the government officials, and asked that anyone who was in close contact with him should stay at home and contact their doctor.
The shul will have a full disinfecting overnight, and all events, minyanim and classes will be suspended until further notice.
Read the text of his message below:
Dear community family good vuch,
I am very sorry to share with you that I have been diagnosed at the University of Miami after Shabbos with presumptive positive coronavirus.
My only symptom is fever thank GD. I have isolated myself in my home for the last four days. Thank GD the doctors are extremely optimistic and positive that this will pass.
Government officials will be providing protocol information for our community shortly. Please adhere to their important directives. For the time being, if you have been in close contact with me within the last seven days, please stay home and contact your medical professional to let them know you have potentially been exposed to the COVID-19 virus.
If you have any of the symptoms set out by the CDC, such as coughing, sneezing or fever you must contact your medical professional immediately as well.
I will remain in self-quarantine until I am completely clear and well.
To ensure the safety of the Shul, visitors and staff we have retained Rapid Response Restoration bio-hazard division who will be disinfecting the entire building tonight March 15, 2020.
The measures being taken are disinfecting surfaces from bacteria and viruses and the sanitization of the air conditioning systems as an attempt to eliminate airborne contaminants by means of a medical grade EPA registered "Virustat" disinfectant. Additionally, The Shul has also set up an on-going daily disinfecting protocol.
After consultation with the University Of Miami, State and Federal authorities, and the Shul's medical team, all events, minyanim and classes will be suspended until further notice. The women's Mikvah will be open by appointment only.
I hope and pray and that you are all well and will not be infected but this is very contagious virus. Hashem should continue watching over us and GD should bless you and your family and keep you well and safe.
I will keep you informed of any progress that may be relevant and have a very good and healthy week.
With tremendous love,
Rabbi Sholom D. Lipskar