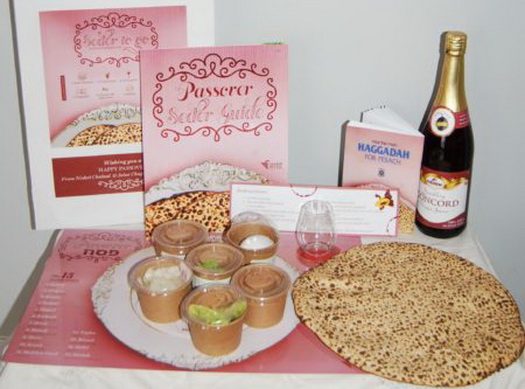 "I ordered a handful of your Seder to Go kits when I came in for the Kinus, so I could bring them to the few homebound Jews in our community. With the recent developments of the coronavirus, many of my community members will be quarantined or avoiding public gatherings. Can you please send me an additional 75 sets? I hope it's not too late."
This shlucha's email and dozens of others like it have flooded Chabad on Call's inbox over the last few days. Shluchim and shluchos around the world are in high gear, working tirelessly to ensure that every Jew attends a Seder this year—even if it means delivering it to their door.
The orders for Chabad on Call's specialty kits are usually closed by now, to allow supplies to be shipped from China. But with the new developments – and thousands of kits stuck in China unable to be shipped – Chabad on Call is reopening orders while working feverishly to find new suppliers and get kits to shluchim.
The kits include a specially created ke'arah placemat, Seder guide, Hebrew/English Haggadah, matzah bags, containers with covers, a kiddush cup, a plastic frog, and a tote box to carry it in.
Shluchim who would like to order Seder to Go kits should submit their orders as soon as possible by visiting coc.merkos302.com/sedertogo, as orders will be processed first-come-first-serve. (At this time we are only able to process orders from shluchim) Orders must be received by Sunday, March 15, 10:00 p.m. EST in order to arrive in time for Pesach.
For more information email info@chabadoncall.com.