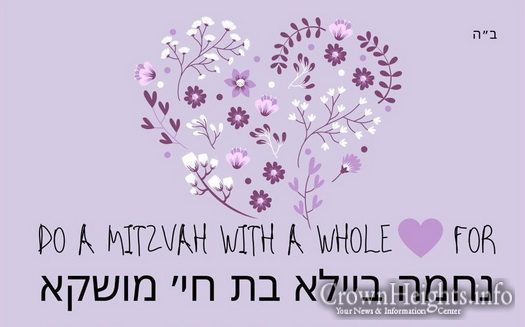 Nechama Baila was born just a few weeks ago with a heart condition. She is currently undergoing medical procedures to in an effort to correct it.
In an effort to unite together for a complete Refuah, a campaign has been launched for people to take on a Mitzvah/Hachlata  to do with all our hearts for a complete and speedy recovery.
Please click here to fill out the form http://mitzvah4nechama.com
Little children are encouraged to take on something small as well and they can be added to the form.